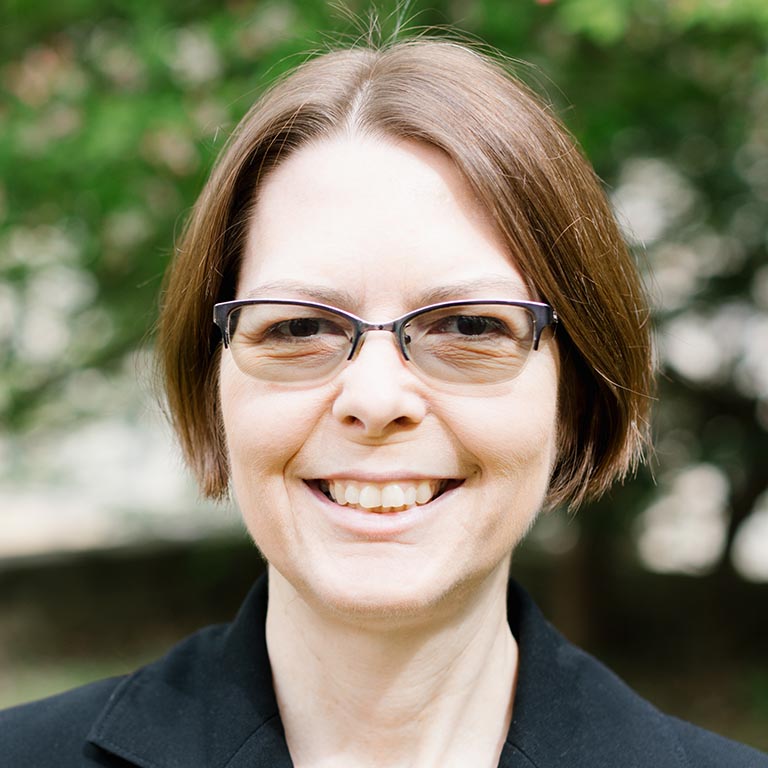 Candy Gunther Brown
Professor, Religious Studies
Adjunct Professor, American Studies Program
Affiliate Faculty, Liberal Arts and Management Program
browncg@indiana.edu

Office Hours

M

onday

8:15am - 9:00am (Zoom)

W

ednesday

8:15am - 9:00am (Zoom)
Education
Ph.D., Harvard University, 2000
About Candy Gunther Brown
I am an historian and ethnographer of religion and culture. My particular focus is the United States, understood within the broader frameworks of the Americas and global cultural flows. My first book, The Word in the World: Evangelical Writing, Publishing, and Reading in America, 1789-1880 (University of North Carolina Press, 2004), assesses how evangelicals interacted with the burgeoning print market of the mid-nineteenth century.
Studying evangelical print culture alerted me to the significance of "sanctification," pursuit of holiness or freedom from sin and its consequences—including bodily sickness—as an organizing yet inadequately examined theme in American evangelicalism. As I followed the story forward in time and across space, I discovered the centrality of divine healing practices to the spread of global Pentecostal and Charismatic Christianity in the twentieth and twenty-first centuries. My edited book, Global Pentecostal and Charismatic Healing (Oxford University Press, 2011), reveals that the primary appeal of Pentecostalism worldwide is as a religion of healing.
Many people claim that prayer has cured them of blindness, deafness, and metastasized cancers. Can, and should, science test such claims? Testing Prayer: Science and Healing (Harvard University Press, 2012) argues that if prayer practices affect health—for better or for worse, for natural or for supernatural reasons—then doctors, patients, and policymakers should all want to know. This book models a multipronged, empirical method for studying prayer practices: comparison of medical records from before and after prayer, surveys of prayer recipients, prospective clinical trials, and multiyear follow-up observations and interviews.
As I interviewed Christians about their divine healing practices, some of them surprised me by describing their love for complementary and alternative medicine (CAM). This led me to write The Healing Gods: Complementary and Alternative Medicine in Christian America (Oxford University Press, 2013). People usually ask whether CAM works without asking why it is supposed to work. Many popular CAM practices—such as yoga, chiropractic, acupuncture, Reiki, Therapeutic Touch, meditation, martial arts, homeopathy, and anticancer diets—are premised upon religious theories closely associated with Hinduism, Buddhism, Taoism (Daoism), or Western metaphysics—and lack scientific evidence of efficacy and safety. Yet, CAM entered the American cultural and evangelical Christian mainstreams as people re-categorized practices as non-religious (though generically spiritual) health-care, fitness, or scientific techniques. Holistic health care raises ethical and legal questions of informed consent, consumer protection, and religious establishment at the center of biomedical ethics, tort law, and constitutional law. Healing Gods gets to the heart of values such as personal autonomy, self-determination, religious equality, and religious voluntarism.
Taking a broader view of evangelical Christianity, my co-edited (with Mark Silk) book, The Future of Evangelicalism in America (Columbia University Press, 2016), explores the importance of culture, spirituality, theology, politics, ethnicity, and generational change in making evangelicalism a vibrant and sometimes controversial movement, the future of which is closely tied to the future of America.
While Healing Gods was in production, I was asked to serve as an expert witness in a lawsuit over the constitutionality of a public-school Ashtanga yoga program. This experience led to additional requests for expert witness service: evaluating Superbrain yoga, Waldorf methods, and mindfulness meditation. Most people assume that, despite roots in Hinduism, Buddhism, and other religious and spiritual traditions, only secularized versions of yoga and mindfulness are taught in public schools. Debating Yoga and Mindfulness in Public Schools: Reforming Secular Education or Reestablishing Religion? (University of North Carolina Press, 2019) scrutinizes the histories and contexts of school programs, legal precedents, unpublished trial records, interviews, and insider documents, some of which articulate goals of winning a "Vedic victory" or advancing "stealth Buddhism." Paradoxically, secular framing can both veil and heighten religious effects by encouraging participation by those who would abstain if they perceived these practices as religious. The result may be an unrecognized, fundamental historic and legal transformation: the reestablishment of religion in America. Reconceptualizing secularization as transparency and voluntarism, Debating Yoga and Mindfulness recommends respect for cultural and religious diversity through an opt-in model of informed consent.
Journal articles
&

other publications

"Theologies of Medicine and Miracles," Society (March 18, 2019): 1-6, doi.org/10.1007/s12115-019-00341-0

"Christian Yoga: Something New Under the Sun/Son?." Church History 87.3 (2018): 659-83.

"Introduction: Dissenting Traditions in Globalized Settings" (with Mark Hutchinson), and "Encounters with Modernity among Received Spiritualities and Traditions," in The Oxford History of Dissenting Protestant Traditions: Vol. V: The Twentieth Century: Themes in a Global Context, ed. Mark Hutchinson, 1-25, 26-60. New York: Oxford University Press, 2018.

"Spiritual Property Rights to Bodily Practices: Pentecostal Views of Yoga and Meditation as Inviting Demonization," in Annual Review of the Sociology of Religion: Volume 8 Pentecostals and the Body, ed. Michael Wilkinson and Peter Althouse, 55-76 (Boston: Brill, 2017).

"Print Culture and the Changing Faces of Religious Communication," in Lived Religion: Print Culture and Religious Periodicals in Transoceanic Contexts, ed. Oliver Scheiding. Newcastle upon Tyne, UK: Cambridge Scholars, 2017.

"Ethics, Transparency, and Diversity in Mindfulness Programs," in A Practitioner's Guide to Ethics in Mindfulness-based Interventions, ed. Lynette Monteiro, Jane F. Compson, and R. F. Musten, 46-85. New York: Springer, 2017.
Recent courses
Introduction to Religion in America
Introduction to Christianity
Evangelical America
Religion, Illness, and Healing
Superheroes and Religion
Awards
&

Honors
President of the American Society of Church History, 2017
Jane Dempsey Douglass Article Prize, American Society of Church History, 2014
Trustees' Teaching Award, Indiana University, 2010
Outstanding Junior Faculty Award, Indiana University, 2007-2008
John Clive Teaching Prize, Harvard University, 1998
Sidney E. Mead Article Prize, American Society of Church History, 1995
Harvard University A.B. summa cum laude, 1992
Phi Beta Kappa [Junior 12], 1991, 1992
National Merit Scholar, 1989
National Forensics League National Finalist and California State Champion, 1988, 1989