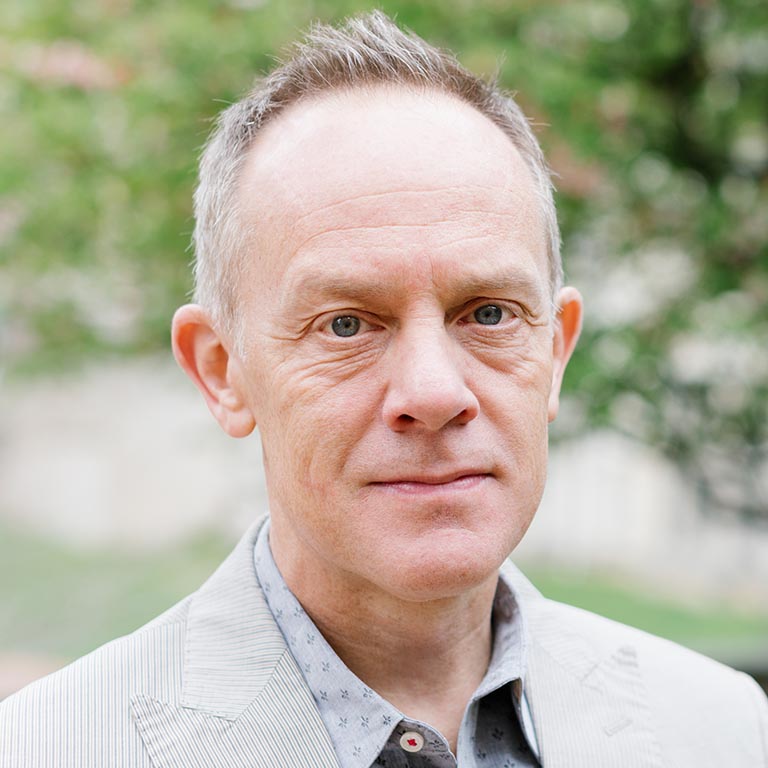 Patrick Lally Michelson
Associate Professor, Religious Studies
Adjunct Associate Professor, History
Adjunct Associate Professor, Slavic and East European Languages and Culture
plmichel@indiana.edu

Sycamore Hall 333
Office Hours

Th

ursday

1:00 p.m. - 3:00 p.m.
Education
Ph.D., University of Wisconsin, 2007
About Professor Michelson
I am an intellectual historian of modern Russian Orthodoxy and, more broadly, modern European Christianity. My research about Russian Orthodoxy mainly explores the intersection of Christian theology, Russian public discourse, Orthodox culture, and the contest over what it means to be Russian and Orthodox.
My first monograph, Beyond the Monastery Walls (2017), examines the ways in which asceticism became a term used by Orthodox churchmen, theologians, and lay religious thinker to chart Russia's development toward (or deviation from) the kingdom of God, distinguish Russia from the "West," and construct national-confessional identities in the century leading up to the First World War. My co-edited volume, Thinking Orthodox in Modern Russia (2014), brought together scholars from a variety of disciplines to consider the ways in which Orthodox Christianity shaped modern Russian history and culture.
I regularly teach courses related to the history of Russian Orthodoxy, Christianity, modern European Christian thought, and the history of religious studies. I am also an affiliate member of IU's Department of History, the Department of Slavic and East European Languages and Cultures, and the Russian and East European Institute.
Journal articles
&

other publications
Recent courses
Crisis, Anxiety, and Prophecy in Philosophies of Religion (graduate seminar)
Religion and Its Critics: The Death of God
Jesus: Modern Interpretations
True Belief: A History of Orthodox Christianity
Introduction to Religion
Awards
&

Honors
Indiana University Trustees Teaching Award, 2016