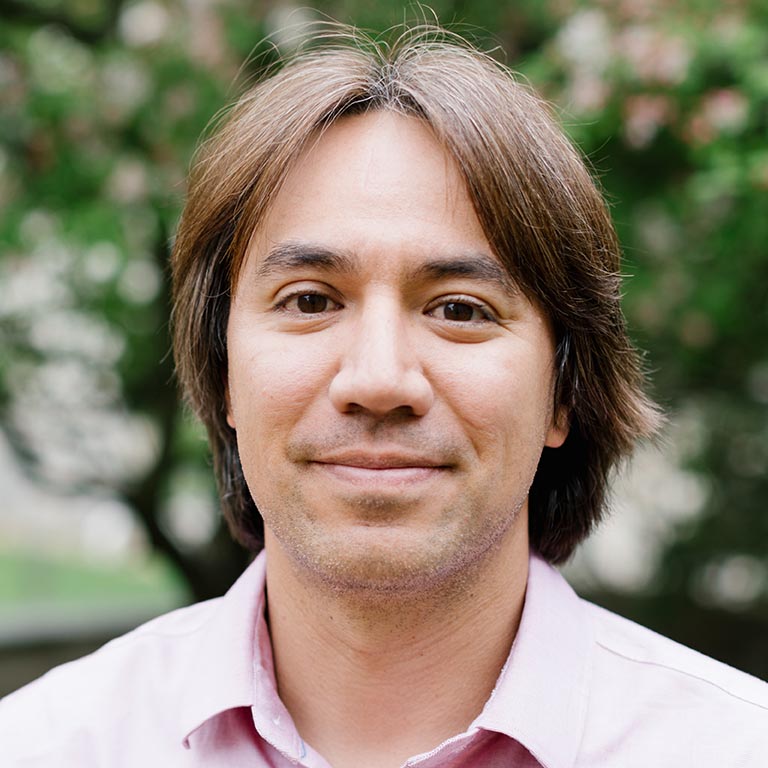 Michael Ing
Associate Professor, Religious Studies
Affiliated Faculty, East Asian Languages and Cultures
Director of Graduate Studies
ming@indiana.edu

Sycamore Hall 225
Office Hours
Education
Ph.D., Harvard University, 2011
About Michael Ing
I study accounts of the human condition in early and medieval​ China as well as in traditional Hawaiʻi. I am interested in questions about vulnerability, resilience, and how human beings construe relationships with each other and the world we inhabit. 
My first book, The Dysfunction of Ritual in Early Confucianism (New York: Oxford University Press, 2012), examines a text called the Liji (The Record of Ritual), which purports to be written by Confucius' immediate disciples. In the book I analyze the ways in which the authors of the Liji coped with the possibility that their rituals might fail to create an ordered world. In short, I argue that their concern over the dysfunction of ritual did not undermine their confidence in ritual but rather acted as a productive anxiety that created space for innovation and experimentation within their ritual tradition. This work is situated in the larger discourses of ritual studies, religious ethics, and in the growing field of Chinese philosophy.
My second book, The Vulnerability of Integrity in Early Confucian Thought (New York: Oxford University Press, 2017), is about the necessity and value of vulnerability in human experience. In this book, I bring early Chinese texts into dialogue with questions about the ways in which meaningful things are vulnerable to powers beyond our control, and more specifically how relationships with meaningful others might compel tragic actions.
My third book is a translation (co-translated with Naiyi Hsu) of the Da Dai Liji, a text edited in the first century BCE that purports to contain the teachings of Confucius, his disciples, and other important figures in early China on topics such as government, ritual performance, and creating a good society. The translation is complete and under contract with Oxford University Press in the Hsu-Tang Library of Classical Chinese Literature.
I have two current research projects. The first looks at themes of grief and resilience in the work of Tao Yuanming (c. 365 - 427), a Chinese poet and intellectual. Utilizing the study of grief and mourning to talk about the loss of life and other meaningful things, I look at ways in which Tao coped with disappointment and disaffection as he left his post as a government official to farm his homestead. Tao's life is marked by dashed hopes, melancholy, and a resilient gaiety that inspires his poetry. In the end, I believe that the thought of Tao Yuanming allows for the exploration of what it means to be resilient in a world where one cannot fulfill one's most righteous desires.
My other research project examines Kanaka (Native Hawaiian) conceptions of what it means to be human. Funded by a New Directions Fellowship with The Mellon Foundation awarded in 2020, this project is in its initial stages. It aims to investigate traditional Kanaka thought on themes such as the self, morality, enjoyment, and connection; or to put it in Kanaka terminology, themes of pono, nanea, pilina, and to literally hoʻokanaka (be human/Hawaiian).
Journal articles
&

other publications

"Things Endure While We Fade Away: Tao Yuanming on Being Himself." Philosophy East & West 69.2 (April 2019): 395-418.

"Ritual and the Vulnerability of a Prosperous World: A Reading of the Liyun." In Bloomsbury Handbook of Early Chinese Ethics and Political Philosophy, edited by Alexus McLeod, 87-111. New York: Bloomsbury Publishing, 2019.

"Two Virtuous Actions Cannot Both be Completed: Rethinking Value Conflicts in Early Confucian Thought." The Journal of Religious Ethics 44.4 (October 2016): 659-684.

"Philosophy in Western Han Dynasty China (206 BCE – 9CE)." Philosophy Compass 11.6 (June 2016): 289-304.

"Born of Resentment: Yuan 怨 in Early Confucian Thought." Dao: A Journal of Comparative Philosophy 15.1 (March 2016): 19-33.

"The Ancients did not Fix Their Graves: Failure in Early Confucian Ritual." Philosophy East & West 62.2(April 2012): 223-245.
Recent courses
Religions of Asia
Death
Introduction to Chinese Religions
Neo-Confucianism
Fate and Vulnerability in Confucianism
The Poetics of Tao Yuanming
Awards
&

Honors
New Directions Fellowship ($226,000). The Andrew W. Mellon Foundation (2020-2022)

Fellow. Institute for Advanced Study, Indiana University, Bloomington, Indiana (2020)

Indiana University's Trustees' Teaching Award (2018)

Early Career Scholar, The Enhancing Life Project, University of Chicago and Ruhr University Bochum (July 2015 – June 2017)
Junior Scholar, Chiang Ching-kuo Foundation for International Scholarly Exchange (July 2014 – June 2015)
Visiting Scholar, Institute for Advanced Studies in the Humanities and Social Sciences, National Taiwan University, Taipei, Taiwan (July 2013)
1665 Caleb Cheeshahteamuck Fellow, Harvard University (2008-2009 and 2010-2011)
Certificate of Distinction in Teaching, Harvard University (2007, 2009 and 2010)