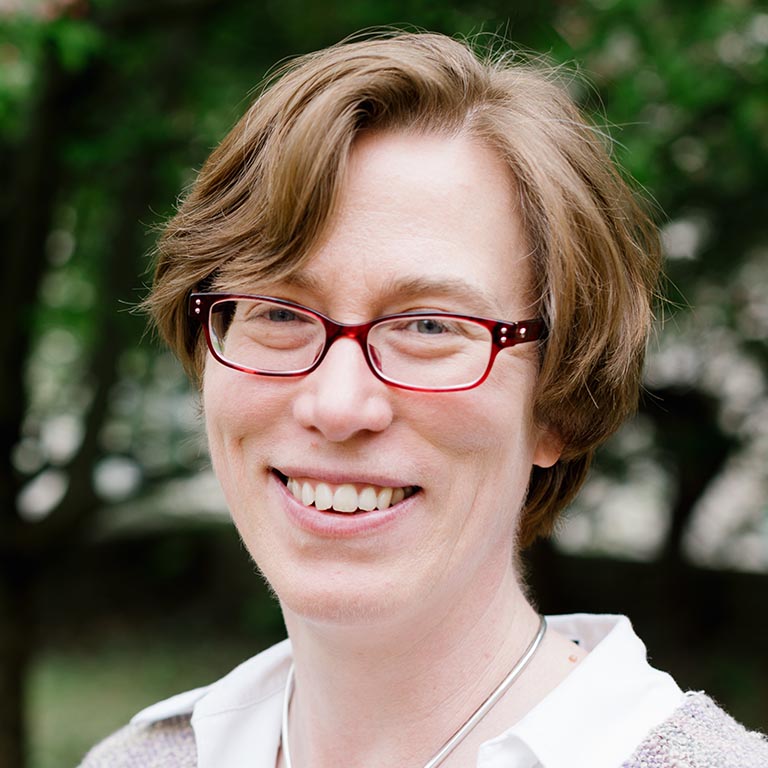 Heather Blair
Associate Professor, Religious Studies
heablair@indiana.edu

SY 211
Office Hours

T

uesday

11:00am - 12:00pm and by appointment
Education
Ph.D., Harvard University, 2008
About Heather Blair
In my research, I draw from a wide range of sources—scriptures, diaries, material objects, picturebooks, prayers—to explore how religious dynamics shape everyday life. I am particularly interested in lay religiosity and intersections between visual culture and religion. These concerns play out in two main research trajectories: one focused on the religious history of Japan's Heian period (794–1185) and another on religious imagery and ethics in modern and contemporary Japanese picturebooks.
My first monograph, Real and Imagined: The Peak of Gold in Heian Japan (2015), explores intersections between both place and text and ritual and politics in laymen's pilgrimages to a Japanese mountain called Kinpusen (literally, the Peak of Gold). I am also working on a second book on lay religious practice; this is provisionally titled Reverently I Pray: A Social, Literary, and Religious History of Prayer in Early Medieval Japan.
In my work on children's literature, I explore how characters and values with recognizably religious pedigrees animate the rich body of secular picturebooks produced in Japan since the end of the Pacific War (a.k.a. World War II). In addition to article-length projects on hell, emotion, and representations of the natural world, I am writing a monograph titled The Gods Make You Giggle: Finding Religion in Japanese Picturebooks.
Many of my courses focus on Buddhism and other East Asian religions, but I also teach on religion and popular culture, religion and/as fantasy, and issues of place and landscape.
Recent articles
&

other publications

"When Sad Is Good: Affect among Friends in and out of Japanese Picturebooks." In Historicizing Emotions: Practices and Objects in India, China, and Japan, edited by Barbara Schuler, 297–326. Leiden: Brill, 2017.

"Mothers of the Buddhas: Scriptural Invention and Reproductive Soteriology in the Sutra on Transforming Women into Buddhas (Tennyo jōbutsukyō)." Monumenta Nipponica, 71, no. 2 (2016): 263–93.

"Ladylike Religion: Ritual and Agency in the Life of an Eleventh-Century Japanese Noblewoman." History of Religions, 56, no. 1 (2016): 1–22.
Recent courses
East Asian Buddhism
Religion and Children's Literature
Japanese Religions
Buddhism and Popular Culture
Awards
&

Honors
Robert H. N. Ho Family Foundation Translation Grant (ACLS), 2022–23

Presidential Arts and Humanities Grant, Office of the Vice Provost for Research (Indiana University), 2021–22

New Frontiers of Creativity and Scholarship Grant (Office of the Vice Provost for Research, Indiana University), 2015
Trustees Teaching Award, Department of Religious Studies (Indiana University), 2014
Japan Society for the Promotion of Science Fellowship Postdoctoral Fellowship (Kyoto Prefectural University and Kyoto University), 2012–2013