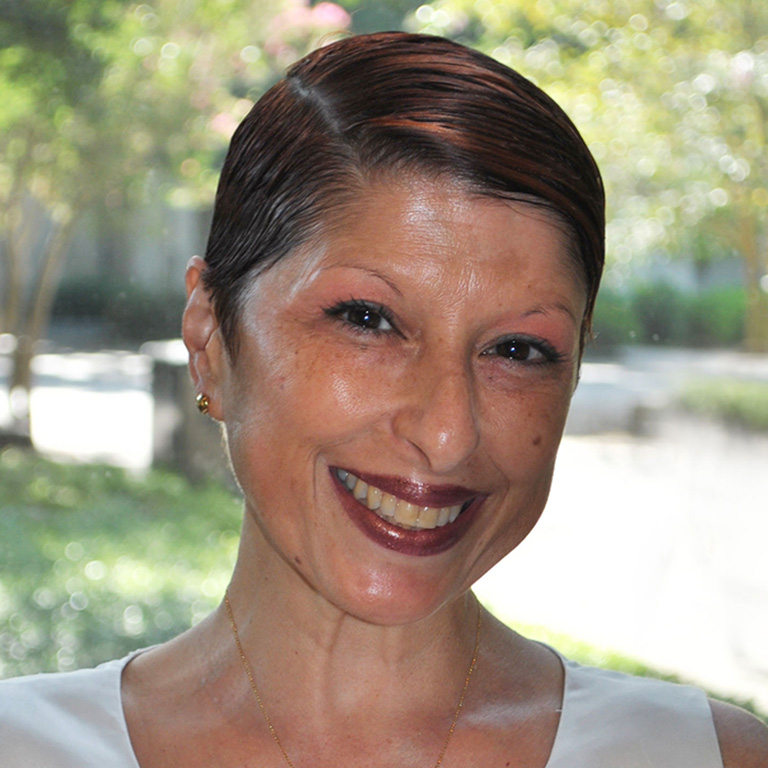 Solimar Otero
Professor, Folklore and Ethnomusicology
Professor, Gender Studies
Editor, Journal of Folklore Research
Affiliated Professor, Religious Studies
Education
Ph.D., University of Pennsylvania, 2002
Research interests
gender
sexuality
Afro-Caribbean spirituality
Yoruba traditional religion in folklore, literature, and ethnography
About Solimar Otero
Solimar Otero is Professor of Folklore and Gender Studies at Indiana University, Bloomington. She is also the editor of the Journal of Folklore Research. Her research centers on gender, sexuality, Afro-Caribbean spirituality, and Yoruba traditional religion in folklore, performance, literature, and ethnography. She is the author of Archives of Conjure: Stories of the Dead in Afrolatinx Cultures (Columbia University Press 2020), which won the 2021 Albert J. Raboteau Prize for the Best Book in Africana Religions. She is also the author of Afro-Cuban Diasporas in the Atlantic World, (University of Rochester Press, 2010); co-editor of Yemoja: Gender, Sexuality, and Creativity in Latina/o and Afro-Atlantic Diasporas (SUNY Press 2013); and co-editor of Theorizing Folklore from the Margins: Critical and Ethical Approaches (Indiana University Press, 2021). Dr. Otero is a Folklore Fellow of the American Folklore Society; the recipient of a Ruth Landes Memorial Research Fund grant; a fellowship at the Harvard Divinity School's Women's Studies in Religion Program; and a Fulbright award.
Recent articles
&

other publications
Critical Folkloristics: Critical and Ethical Approaches for the 21st Century, co-edited with Mintzi-Martinez Rivera, Indiana University Press, in press, est. pub. date 2021.
"In the Water with Erinle: Siren Songs and Performance in Caribbean Southern Ports,"

 

Southern Quarterly, Summer 2018, 55(4):144-162.
"Residual Transcriptions: Ruth Landes and the Archive of Conjure,"

 

Transforming Anthropology, April 2018, 26(1): 3-17.
Special Editor, (with Mintzi Martínez-Rivera), "Introduction: Poder y Cultura, Latinx Folklore and Popular Culture,"

 

Chiricú Journal: Latina/o Literatures, Arts, and Cultures 2

 

(1), Fall 2017, pp. 6 – 15. Selected for the Project Muse Journal of the Month (February 2018).
"Traveling Transcriptions, Unfinished Stories, and the Living Archive,"

 

Afro-Hispanic Review, (2018).
"Crossing Spirits, Negotiating Cultures: Transmigration, Transculturation, and Interorality in Cuban Espiritismo," in

 

The Caribbean Oral Tradition: Literature, Performance, and Practice, edited by Hanetha Vete-Congolo. New York: Palgrave Macmillan, 2016, pp. 85 – 107.
"Entre las aguas / Between the Waters: Interorality in Cuban Vernacular Religious Storytelling,"

 

The Journal of American Folklore, Spring 2015, 128 (508): 195 – 221.
Recent courses
Afro-Caribbean Folklore and Literature (grad seminar)
Gender, Ritual, Sexuality, and Caribbean Literature (grad seminar)
Performance Studies (grad seminar)
African Religions in the Diaspora
Introduction to Folklore
The Study of Folklore
Folklore and Literature
Women and Folklore
Cuban Cinema
Multi-Ethnic and Latinx Folklore
Awards
&

Honors
Albert J. Raboteau Prize for the Best Book in Africana Religions for

 

Archives of Conjure, 2021
Elected Fellow of the American Folklore Society, 2021
Reed Foundation Grant, ​2019
Ruth Landes Memorial Research Fund Fellowship, Research in Cuba and at the Library of Congress, Washington, D.C., 2013
Research Associate and Visiting Faculty, Women's Studies in Religion Program, Harvard Divinity School, 2009-2010 academic year
Fulbright IIE Grant for Research in Nigeria (2000)