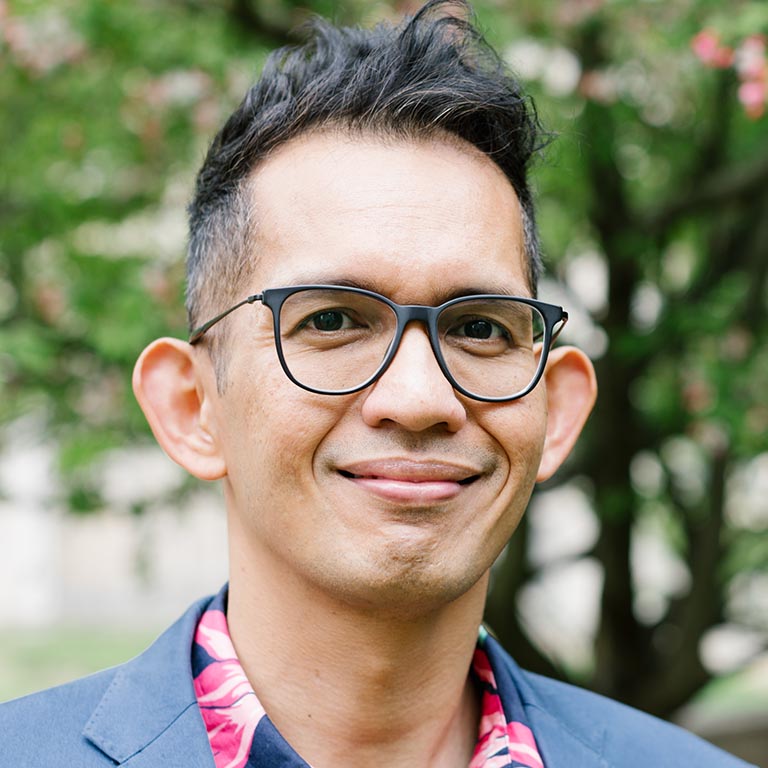 Nur Amali Ibrahim
Associate Professor, Religious Studies
Assistant Professor, International Studies
nai@indiana.edu

Sycamore Hall 201
Office Hours

W

ednesday

Online 1:00 pm - 2:00 pm or by appointment
Education
Ph.D., New York University, 2011
B.A., First Class Honors, National University of Singapore, 2001
About Nur Amali Ibrahim
I am a sociocultural anthropologist who studies religion and secular governance in the contemporary world. I am particularly interested in how the separation of church and state idealized by classical Western liberalism has been disrupted and altered by the rise of social movements in the 1960s, the revitalization of religion in the 1970s, the emergence of neoliberal economics in the 1980s, the spread of governmental policies to cultivate "good" or "moderate" religion in the aftermath of 9/11, and the emergence of authoritarian populism in more recent years. I am therefore concerned with how religion is not absent or detached from modern politics, but is in fact central to it. In terms of my specialization, I approach the study of governance from the perspective of Islam. My research on Islam seeks to understand how difference is managed in secular liberal contexts, for example, how ordinary Muslims are affected by processes of exclusion and marginalization, or how liberal concepts like minority rights or multiculturalism work to accommodate difference. My regional focus is Southeast Asia. Studying the non-West allows me to understand the global reach of Western power, but also enables me to observe how the adoption of liberal ideals are inflected by local historical and cultural particularities.
Journal articles
&

other publications

"Accounting for the Soul: Religious Improvisation in Democratic Indonesia." 2018. Anthropological Quarterly. 91(3):1001-1028.

"Everyday Authoritarianism: A Political Anthropology of Singapore." 2018. Critical Asian Studies. 50(2):219-231.

"Review of Tom Pepinsky, Bill Liddle, and Saiful Mujani's 'Piety and Public Opinion: Understanding Indonesian Islam.'" 2018. Reading Religion (a publication of the American Academy of Religion). http://readingreligion.org/books/piety-and-public-opinion.

"Questioning the New Secularism of the West: A commentary on Elizabeth Hurd's "Beyond Religious Freedom: The New Global Politics of Religion." 2017. Journal of Politics, Religion and Ideology. 18(1):107-109.

"Homophobic Muslims: Emerging Trends in Multireligious Singapore", Comparative Studies in Society and History, 2016;58(4):955–981.

"The Problem with the 'Moderate Muslim' Label." 2015. Spring Forum, Consortium for the Study of Religion, Ethics, and Society, Indiana University.
Recent courses
Introduction to Islam
Islam in America
Religion and Media
Peace and Conflict
Neoliberalism in Crisis
Youth and Politics
Awards
&

Honors
Trustees Teaching Award, Indiana University, 2017
New Frontiers Experimentation Fellowship, Indiana University, 2017
Academy Scholar, Harvard Academy for International and Area Studies, Harvard University, 2011
Dean's Dissertation Fellowship, New York University, 2010
Dissertation Fieldwork Grant, Wenner Gren Foundation for Anthropological Research, 2008
International Dissertation Research Fellowship, Social Science Research Council, 2008
Doctoral Dissertation Improvement Grant, National Science Foundation, 2008
Graduate School of Arts and Sciences Predoctoral Fellowship, New York University, 2007
Annette Weiner Predoctoral Fellowship, New York University, 2007
Henry M. MacCracken Fellowship, New York University, 2004-2008
Vice Chancellor's List, National University of Singapore, 2001
Dean's List, National University of Singapore, 1998-2001