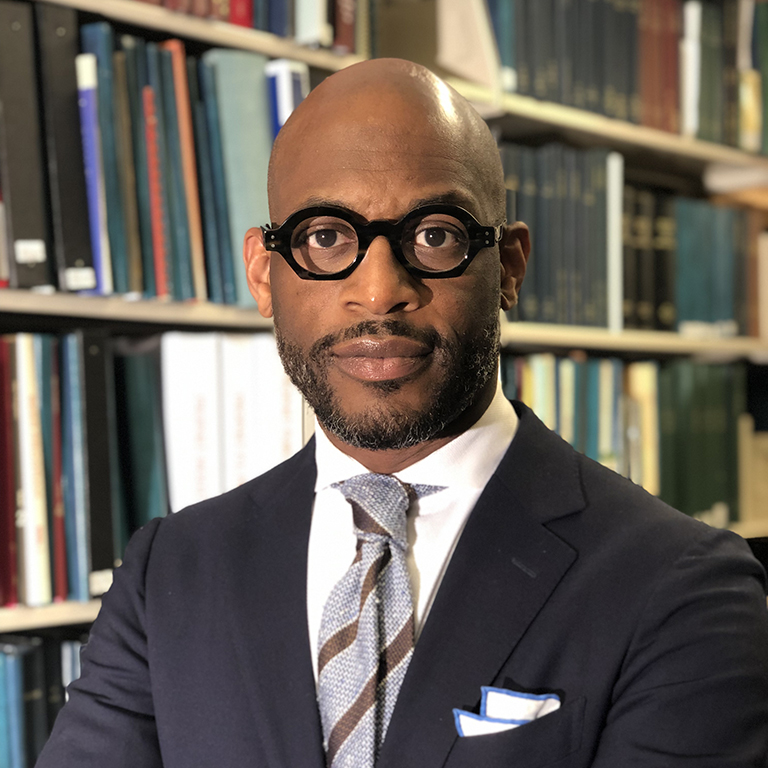 J. Kameron Carter
Professor, Religious Studies
Co-Director, Center for Religion and the Human
jkcarte@indiana.edu

SY 329
Office Hours

W

ednesday

12:30pm - 1:30pm; or by appointment
Education
Ph.D., University of Virginia, 2001
M.Th., Dallas Theological Seminary, 1995
B.A., Temple University, 1990
About J. Kameron Carter
J. Kameron Carter works at the intersection of questions of race and the current ecological ravaging of the earth. He is interested in what these intertwined issues have to do with the modern world, generally, and with America (or rather the Americas), more specifically, as a unique religious situation or phenomenon. He explores these matters with the resources of black critical theory, which is simply to say critical theory, combined with theories of the sacred and languages drawn from the domains of religion, theology, and philosophy. He also draws on feminist, gender, and queer theory, philosophy and aesthetics, and literatures and poetries of the African diaspora as a further repertoire of resources with which to reimagine matter itself, all with a view to imagining alternative worlds, other ways of being with the earth and thus with each other.
He teaches courses at the undergraduate and/or graduate levels in black studies and/as critical theory; continental philosophy and aesthetics; religion, modernity, and the secular; political theology; hip hop and religion; black feminism and religion; theories of religion; theory of the sacred; modern theology; race and mysticism; Afro-futurism and religion; black experimental writing and poetics; black nature or eco-poetry; African American literature and religion.
Carter's writings reflect the above-mentioned intellectual concerns and subject matters. For example, in 2008 he published a book titled Race: A Theological Account in which he examined how discourses of Christian theology worked with Enlightenment philosophical discourses of "reason" to shape our current "racial common sense" or how we have come to understand ourselves as "raced" beings. He explores how this was a profound wrong-turn whose consequences are baked into the very fabric of what we call the modern world and Western democratic societies. Additionally, in 2013 he edited a special issue of the journal South Atlantic Quarterly called Religion and the Future of Blackness. Profiling a range of established and emerging scholars and thinkers in black (religious) studies, Religion and the Futures of Blackness offers essays that reimagine religion and the political beyond the dominant racialized conceptions of these terms and towards alternative worlds.
More recently, Carter has just finished a book manuscript that interprets white supremacy not simply as vile individual acts; rather, Carter brings white supremacy, if not whiteness as such, into view as a planetary structure and practice of political theology. And lastly among his writing projects, Carter is in the final stages of completing another book project. Complementing the just finished book manuscript on white supremacy as political theology, this nearly completed manuscript considers an alternative version or genre of the sacred, one uncoupled from the paradigm of nation-states and thus the racially gendered logics of sovereignty.
Journal articles
&

other publications

"Religion and the Future of Blackness." (South Atlantic Quarterly, Fall 2013).
Recent courses
Hip-Hop Religion
How Blackness Thinks