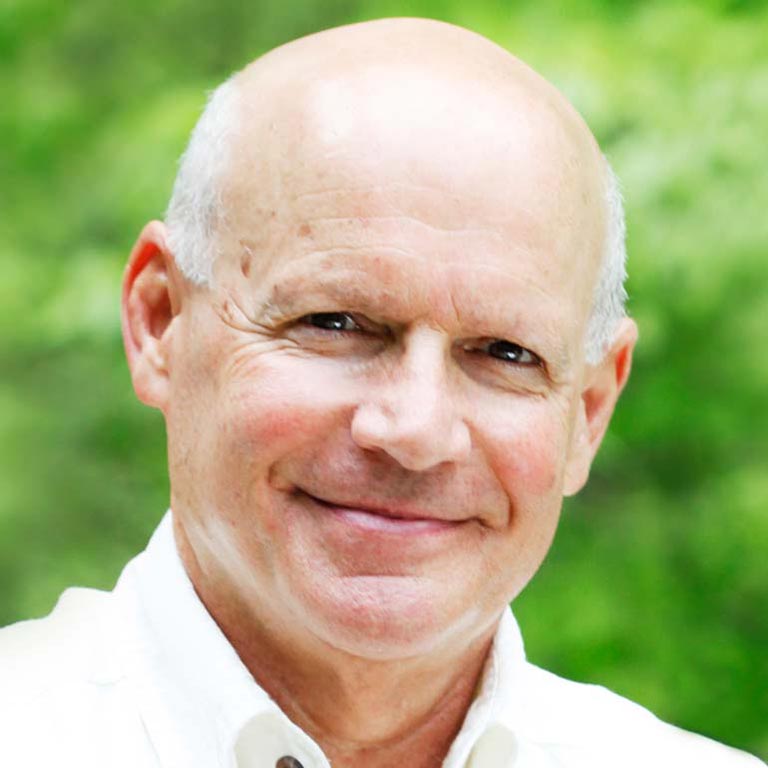 Edward Linenthal
Professor, History
Adjunct Professor, Religious Studies
Editor, Journal of American History
Education
Ph.D., University of California, Santa Barbara, 1979
Research interests
Public History
War, Genocide and Memory
Contemporary American Religion
Holocaust Studies
About Edward Linenthal
My graduate student years at UC Santa Barbara started me on an interesting professional path, one that I never envisioned while working on a dissertation examining the warrior as a religious figure in America. I went directly from Santa Barbara to the University of Wisconsin, Oshkosh, where I spent 25 years in the department of religious studies. I never cared much, however, for disciplinary boundaries, nor for the academic jargon that each discipline seems to prize too much. I was interested in investigating and writing for a larger public about the less examined, that which did not, at first glance, seem "religious." So, for example, in 1987-88 I was a Sloan Research Fellow in the Arms Control and Defense Policy Program at MIT, where I did the research for my book Symbolic Defense: the Cultural Signifigance of the Strategic Defense Initiative, which examined how supporters and opponents of the so-called "Star Wars" missile defense system mobilized powerful American myths and symbols to make their case. At this same time, I also joined Ira Chernus in co-editing A Shuddering Dawn: Religious Studies in hte Nuclear Age. Throughout the 1980s, I was also at work on a larger project, which eventually became my next book, Sacred Ground: Americans and their Battlefields, which examined processes of veneration, defilement, and redefinition at five sites: Lexington and Concord, the Alamo, Gettysburg, the Little Bighorn and Pearl Harbor. This project also began, happily, an ongoing relationship with the National Park Service. I worked for NPS at the 50th anniversary ceremonies at Pearl Harbor, and delivered the commemorative address at the memorial in 1994. I have also been a long-time consultant to NPS on interpretation of controversial historic sites, and from 2003-2005, I was a half-time Visiting Scholar in NPS's Civic Engagement and Public History program.
Books
The Landscapes of 9/11: A Photographer's Journey. Co-edited with Jonathan Hyman and Christiane Gruber, (Austin: University of Texas Press, 2013).
The Unfinished Bombing: Oklahoma City in American Memory. (New York: Oxford University Press, 2001).
History Wars: The Enola Gay and Other Battles for the American Past. (New York: Metropolitan Books/Henry Holt, 1996). (Co-edited with Tom Engelhardt).
Preserving Memory: The Struggle to Create America's Holocaust Museum. (New York: Viking, 1995, Penguin Books 1997. (2nd edition, Columbia University Press, 2001)).
American Sacred Space. Co-edited with David Chidester,( Bloomington: Indiana University Press, 1995).
Sacred Ground: Americans and Their Battlefields. (Urbana: University of Illinois Press, 1991. (2nd edition, 1993)).
Symbolic Defense: The Cultural Significance of the Strategic Defense Initiative. (Urbana: University of Illinois Press, 1989).
A Shuddering Dawn: Religious Studies and the Nuclear Age, co-edited with Ira Chernus. (Albany: SUNY Press, 1989).
Recent courses
Introduction to American Religion and Culture
The Holocaust and American Memory
Vietnam and American Memory
The Bomb and American Memory
Memory of Catastrophe
American Sacred Space
Religion and War in American Culture
Awards
&

Honors
Visiting Fellow, Walter H. Capps Center for the Study of Religion and Public Life, University of California, Santa Barbara (Spring 2004)
Visiting Scholar, Civic Engagement and Public History, National Park Service (2003-2005)
Leonard E. Greenberg Distinguished Visiting Fellow, Trinity University (March 2002)
College of Arts and Sciences Alumni Achievement Award, Western Michigan University (2002)
Faculty, Salzburg Seminar (March 2001)
Edward M. Penson Endowed Chair, University of Wisconsin Oshkosh (1999-2003)
Research Fellow, The Institute for Research in the Humanities, University of Wisconsin Madison (1998-1999)
John McN Rosebush University Professor, University of Wisconsin Oshkosh (1989-1990)
Research Fellow, Defense and Arms Control Studies Program, Massachusetts Institute of Technology (1986-1987)
Distinguished Teaching Award, University of Wisconsin Oshkosh (1984-1985)